If you want to upgrade your Intel-based portable Mac, but don't want a large box on your desk, the Sonnet eGPU Breakaway Puck RX 5700 is a good choice — today.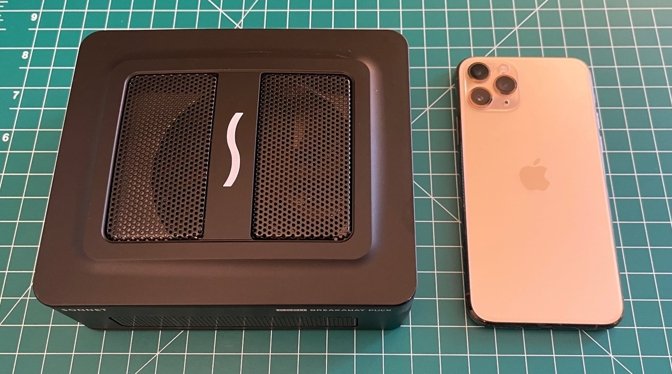 The Sonnet Breakaway Puck is very tightly packed, with a fan in the top (iPhone 11 Pro for scale)
The eGPU enclosure is a great way to increase the performance of your existing Mac or MacBook without paying to upgrade the unit for a newer model. It's cost-effective and could potentially result in a higher-performing Mac than Apple could provide for the same price.